If you know the gift card number or have any evidence of use (i.e an order number or store receipt), we can trace the card for you and transfer any remaining funds to a new gift card.
If your gift card is unused and wasn't purchased from New Look directly, we are unable to locate these. You will need to go back to the third party retailer that the card was purchased from.
The quickest way to get in touch with our Customer Care Team is to use the 'Email Us' option at the bottom of the page here.
Make sure you select the 'I've lost my gift card' drop-down, and include as much information in the message as possible.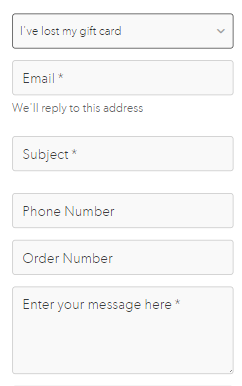 Gift cards can be protected against loss or theft here.