A Delivery Pass can be used on the below UK delivery options*:
Next Day UK
Nominated Day UK
UK Sunday deliveries
Express delivery with Yodel
Standard delivery with Royal Mail
Northern Ireland delivery
Channel Island delivery with Royal Mail (Standard)
It can also be used on the below UK collection options*: 
Click and Collect to any of our New Look Stores.
Yodel Store (formerly Collect+)
It can also be used for free UK returns* (see below).

If you have a delivery pass, to return your order via post for free, click the link in the Delivery Pass section in your account to create your returns label: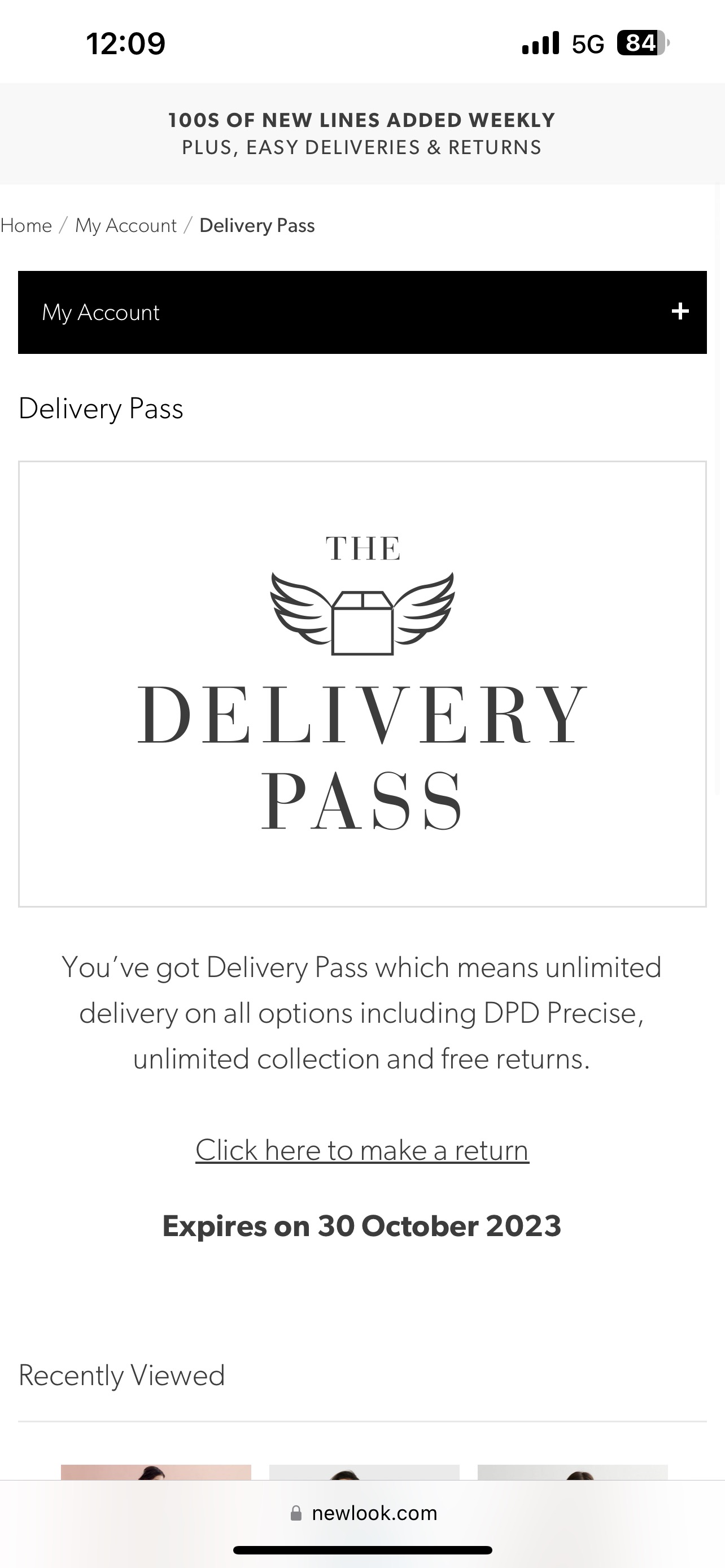 *Free delivery, collection and returns only apply on any orders placed with or after purchasing a delivery pass, until it expires.