Sorry to hear you no longer want to receive promotional marketing emails from us. There is always an 'unsubscribe' link at the bottom of every one of our emails to you, simply click this link and agree to have your email removed from the database.
If you can't locate a recent email to unsubscribe, you can search your inbox. Our emails come from newlook@email.newlook.com.
Alternatively, you can manage this in your account, under 'Contact Preferences' here.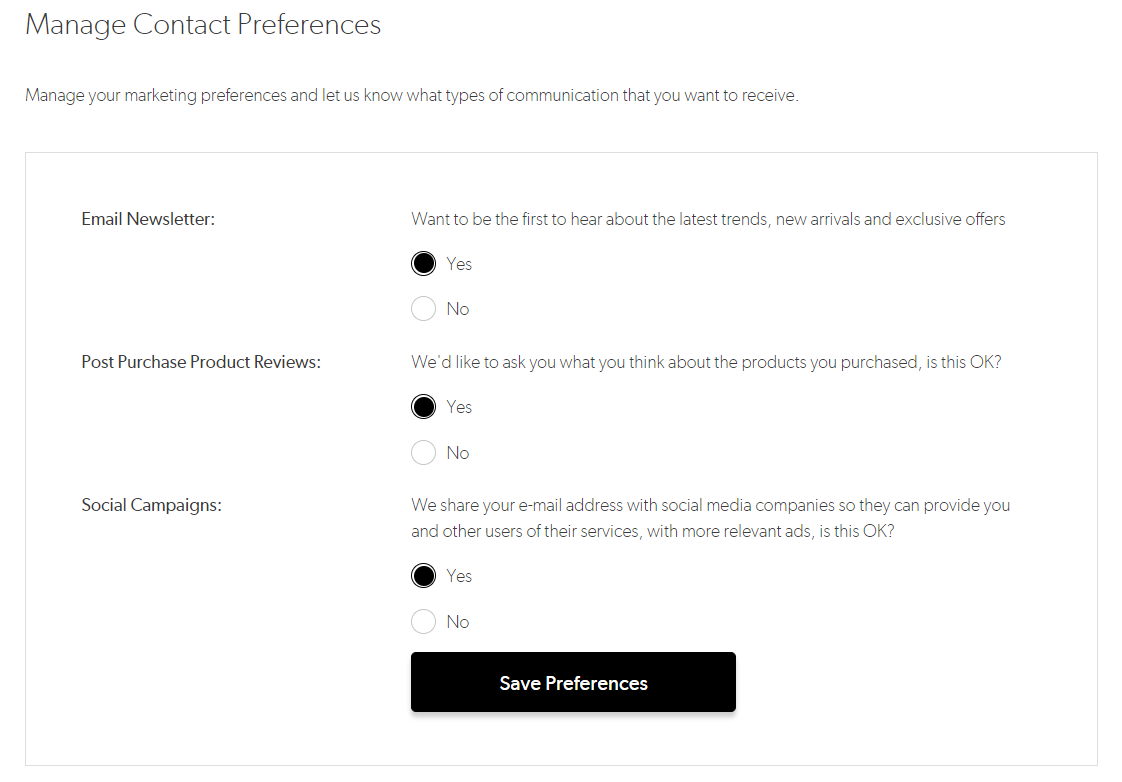 There are three types of contact you agree to receive when you set up your account with us:
Email newsletter - including info on latest trends, new arrivals and exclusive offers
Social campaigns - we share your email with social media companies so they can provide you with relevant ads