*The delivery times shown below are subject to change during our busy periods.
Your estimated collection date will always be made clear before you check out.
Please wait for your 'Ready to collect' email before attempting to collect your parcel.

£2.99
Delivered into store by 2pm the next day
Order by 6pm
*FREE on orders with £25 or more of full price and/or promo items (excludes sale items)
--------------------------------------------

£1.99
Delivered in

3-5 working days
*FREE on orders containing £19.99 of item(s).
-----------------------------------------------

£2.99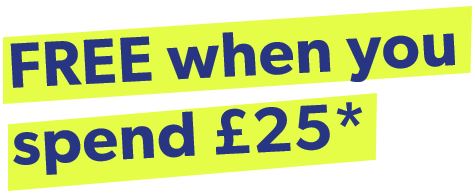 Delivered in

3-5 working days
*FREE on orders with £25 or more of full price and/or promo items (excludes sale items)
--------------------------------------------------

--------------------------------------------------