If something you want to get your hands on is showing as out of stock, or is out of stock in your size, you can set up email alerts for any restock but simply logging into your account and adding the item to your saved items (just click on the heart icon on the item page - as below).
If the item becomes available again, you'll then receive an email to say it's back!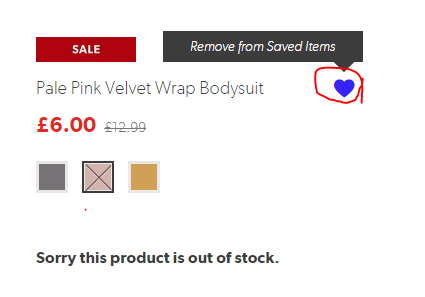 If the item is no longer on the website, you can ask our Customer Care Teams to check incoming stock, or remaining stock in the warehouse. All they need from you is the product code of the item, you'll find all our contact options at the bottom of this page.
If you only have an image/description of the product don't worry, we may be able to identify it or find something similar.
Have you tried our 'NEW LOOK LENS' in our App? You can search an image to find the look you love. See more info here.