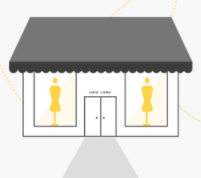 Yes, definitely! If you've visited one of our stores lately we'd love to hear your thoughts.
Whether you're impressed with our service or feel it needs improving, we want to know; your say makes a difference.
To share your feedback, please fill out a short survey here and as a thank you, we'll automatically enter you into a monthly prize draw to be in with a chance to win a £50 New Look gift card.
If you didn't make a purchase, but still have feedback for us, please contact one of our friendly Customer Care Teams via one of the contact channels at the bottom of this page.